Apartment "Lavanda"
April – October from 60€
Per person/night for double occupancy
Available only upon request from November to March.
Notes:

Our kitchens are fully equipped including dishwasher.
Bed linens as well as dish and bath towels are provided.
All rooms are non-smoking rooms.
Final cleaning/utilities are included in the price.
The reservation will be confirmed upon receipt of a 30% deposit of the booking price.
By clicking on the pictures or the text, you will be directed to additional apartments: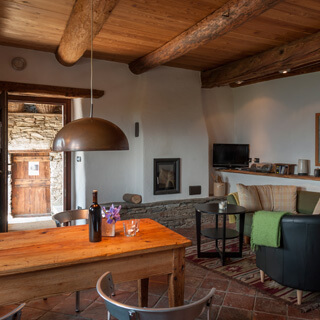 Telefon DE
+49 (0)1523 7929 666
Telefon IT
+39 370 378 4836
E-Mail address
email@soleefiori.com
Address
Frazione Morinesio 38
I-12020 Stroppo (CN)
P.IVA: IT04035270042